Photography and weddings are synonymous; they are practically joined at the hip. Any photographer worth their salt will be a veteran of a dozen weddings (with the scars to prove it). We jest of course. Although, it has been said that love is like a battlefield. If so, then perhaps the signing of the wedding contracted can be equated with the signing of a peace treaty? As usual, we've stretched the analogy too far.
Truth is, we are actually veterans of dozens of weddings; each one a unique and magical experience (even in the rain). Cheryl probably rivals some ministers/registrars in terms of weddings attended – and she always take something new away, in terms of knowledge. Our philosophy when it comes to wedding photography is to be invisible on the day but integral to your memory. Basically, we ensure the special day remains yours and yours alone; but the images we produce will keep those magical memories alive forever. For a day that takes so much preparation, it often passes by so quickly – helped along by the positive whirlwind of emotion. That's why we will be there to capture every moment in time, so you can live it again eternally.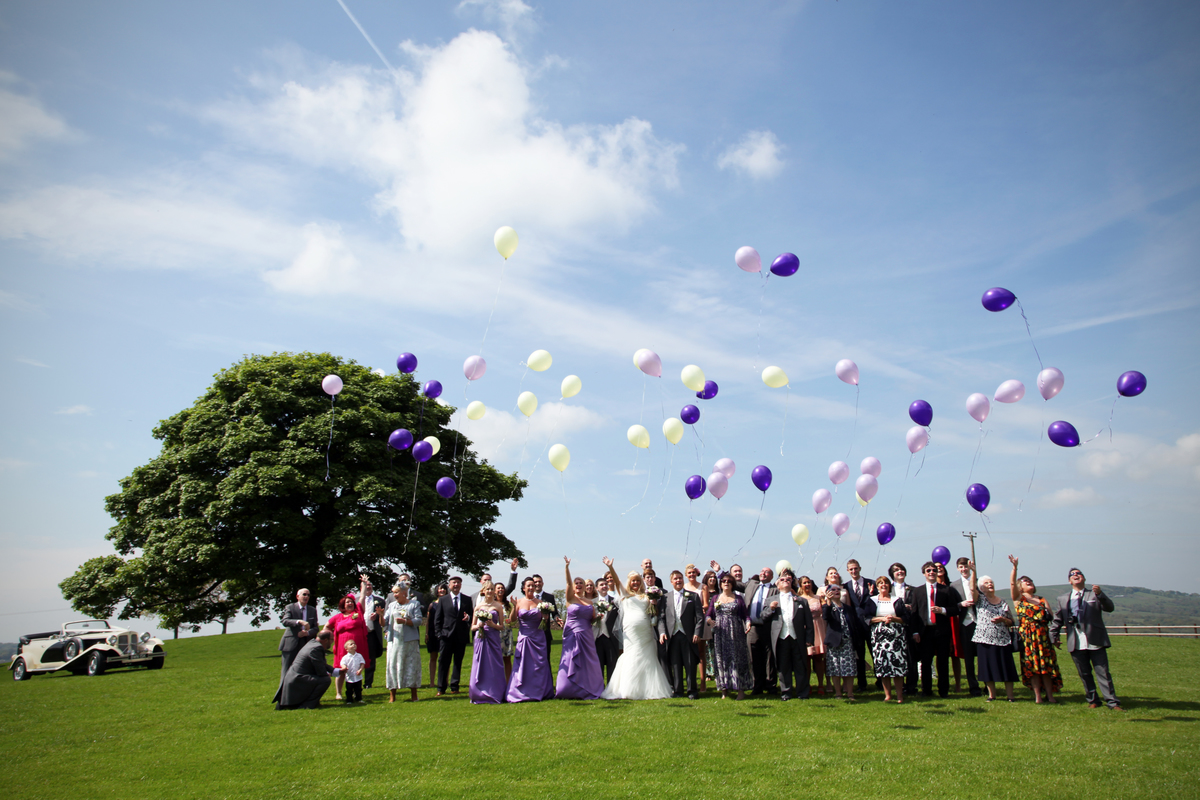 Each wedding is unique but they often take the same shape, in terms of the flow of the day. Our vast experience means we know where to be, at any given time, in order to capture those images to treasure. Occasionally, its important for us to come to the fore (capturing group shots etc.) and we know when/how to direct large groups of people. Of course, prior to the big day we can run through the battle-plan together so we are all on the same page. This holds true for any special thoughts/ideas you may have, our door is always open and we will endeavour to accommodate every need. We love to enjoy the day as much as you! Most of our work is done after the fact, to edit and get the best out of your already amazing images.
All our wedding packages included a comprehensive selection of digital images, presented to you on a heart-shaped USB (cute, we know) in full colour and black and white. We also offer a wide range of album/printing services for those who want a physical reminder of the day. Everyone is different and so is every wedding. Therefore, we tailor each package to the individual and can accommodate all budgets with packages starting from £195. Photography by us (and your friends/family) will be the primary visual memory of your day, so we encourage you to consider that when allocating funds (if you allot more for party favours than your images then perhaps that could be considered something of a mistake).
If you are getting married, or thinking of popping the question (we photographed a proposal once), please don't hesitate to give us a call on 01942 396 228 (Ashton) or 01524 846 697 (Lancaster) with any enquires. Or book a consultation with us for an in-person chat.
That's all for now – once more into the fray for us.